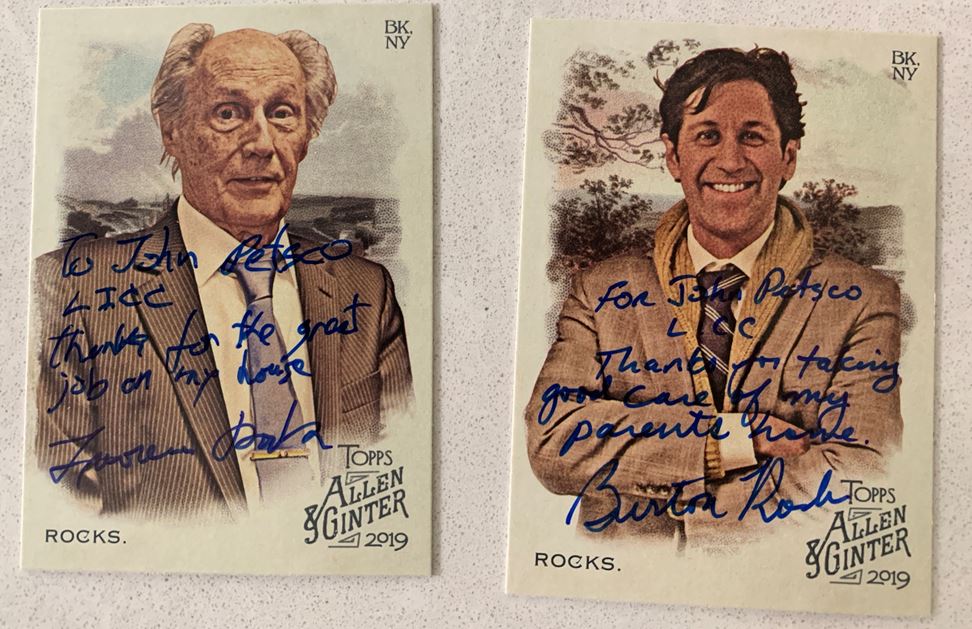 Why I love my job!
The Rocks Family
Just about every day I get invited to look at potential home improvements. What I like most is getting to meet wonderful people along the way.
The Rocks family had called me after their home was completely ruined after a pipe burst on the second floor while they were on vacation.
After much negotiations with their insurance company, we were able to restore an empty shell of a house to a beautiful home.
The Rocks Family, Lawrence Rocks, Marlene Rocks, and Burton Rocks became not only clients but friends.
Lawrence Rocks is an American chemist and author who has written books on energy crises and biofuel. He has also written about chemistry and sports, specifically baseball. His 1973 book The Energy Crisis coincided with the 1973 oil crisis. The book prompted public appearances and influenced the creation of the U.S. Department of Energy.
Rocks' has also worked with professional baseball player Paul DeJong on the role of chemistry in baseball.
Burton Rocks is an American sports attorney/agent, and writer. Rocks collaborated with Yankee outfielder Paul O'Neill on the 2003 New York Times bestseller Me and My Dad: A Baseball Memoir.
Rocks is the founder and owner of C.L. Rocks Corporation, a sports agency, which he launched in 2008,[10] based on a metric he created during law school. The agency has numerous high-profile clients.
In 2018 Rocks negotiated a six-year contract extension worth a guaranteed $26 million for client Paul DeJong, the biggest contract ever signed by a Major League Baseball player with less than one full year of major league service time. Forbes SportsMoney profiled Rocks' "Quantified Intangible Sheet" evaluation methodology used in DeJong's contract extension negotiations.
Marlene Rocks is a retired NYC School teacher
Because of Lawrence's and Burton's work in baseball, Topps Company well known for their baseball cards issued the first ever collectible cards featuring non-athletes in 2019
The world is a wonderful place and I am thankful for the experience of meeting wonderful people!!