Long Island Creative Contracting Gives Back
Giving back to our community through volunteer groups, non-profit organizations, charity or other means does so much to help those in need and contribute to the common good. Long Island Creative Contracting tries to lend it's support in different ways, it's important that we give back locally as much as we can.
---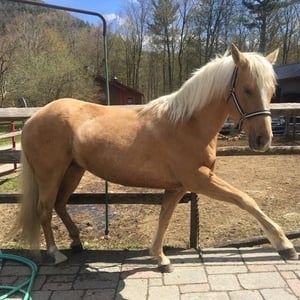 (GER) is a Vermont based 501(c)(3) nonprofit committed to rescuing horses from an unthinkable fate. Since its founding in 2005 GER has been able to rescue, rehabilitate, and re-home over 1,000 horses.
My wife Melissa and I have had the pleasure of knowing Gerda Silver for almost 30 years now. Through the years, we have been lucky to be a part of Gerda's Equine Rescue in many different ways. We are not only proud but amazed at all of the work that Gerda, the staff and volunteers do to successfully give horses a second chance at a beautiful life.
-John Petsco
(LICC. Inc. President)
---
The Nitz Community Center
The Nitz Community Center (NCC) opened on August 1, 2019. NCC was named to honor the memory of Shawn Nitz, a strong advocate in the self-determination community. They offer activities and an inclusive space for interaction with peers. Adults eighteen and over with developmental disabilities as well neurotypical individuals as are welcomed members.
Nitz has been a great outlet for a friend of ours and others in the community. I have seen first hand how John Ciervo has helped those self advocate and let there voices be heard.
LICC, Inc. has been happy to donate shirts for the members as well as monetary contributions throughout the year to help this worthy cause.
Please visit the NCC site to learn more about there activities and the valuable services The Nitz Community Center has to offer.
---
John,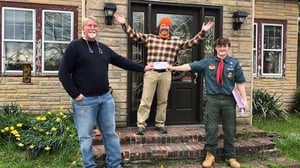 Thank you again for your generous donation to my Eagle Project. With the current quarantine situation, your donation has made it possible for me to fully fund the construction of the handicap accessible ramp at CEED. I look forward to the actual build and will keep you informed on dates and times if you would like to come by and offer your expertise.
Stay well,
Andy Pandaliano-Boy Scout
CENTER FOR ENVIRONMENTAL EDUCATION &DISCOVERY
---
Update: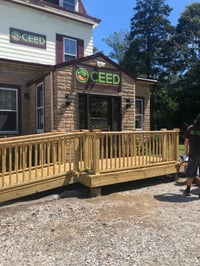 August 20th, both Andy and LICC accepted a Certificate of Appreciation from Brookhaven Town Supervisor Ed Roman. With the help of our donation, Andy and other volunteers a newly engineered ramp was unveiled to welcome all to CEED's front door entrance. We look forward too continue to show our support to CEED and encourage all to learn about the the great educational programs they have to offer to the community.